undefined
BARTENDER TRAINING MANUAL
By The Bar Experts
FREE BARTENDER TRAINING MANUAL
$0.00
Training and Development.


Working The Bar

Conducting Transactions

Price Structure


Service Well Set Up

Back Bar Set Up

Preparing Drink Orders

Recipes

Shift Responsibilities Check Lists

Alcohol Awareness

And Much Much More.
FEATURED PRODUCTS
ON SALE NOW
Award Winning Bartender Training Manual

By Ryan Dahlstrom and Preston Rideout

Bartender Training Manual by The Bar Experts Preston Rideout & Ryan Dahlstrom
The Bar Experts founders and authors Ryan Dahlstrom & Preston Rideout are Certified Consulting Bar Experts by the Hospitality Association of America.

As dedicated industry veterans, we are determined to stimulate the industry with the knowledge and experience they have gained over the past 30+ years and will be giving away Free Downloads every Month..
Need a Customized Bartender Training Manual?

The Bar Experts offer Companies and Individuals fully customized Manuals and Training Guides, giving you the chance to showcase your Brands and Products.
Want To Customize The Manual Yourself?

When you purchase The Bar Starts Here by Ryan Dahlstrom, you will receive over 500 Pages of downloadable and customizable Training Manuals, Guides and Tools, including this Bartender Training Manual in an editable .doc file.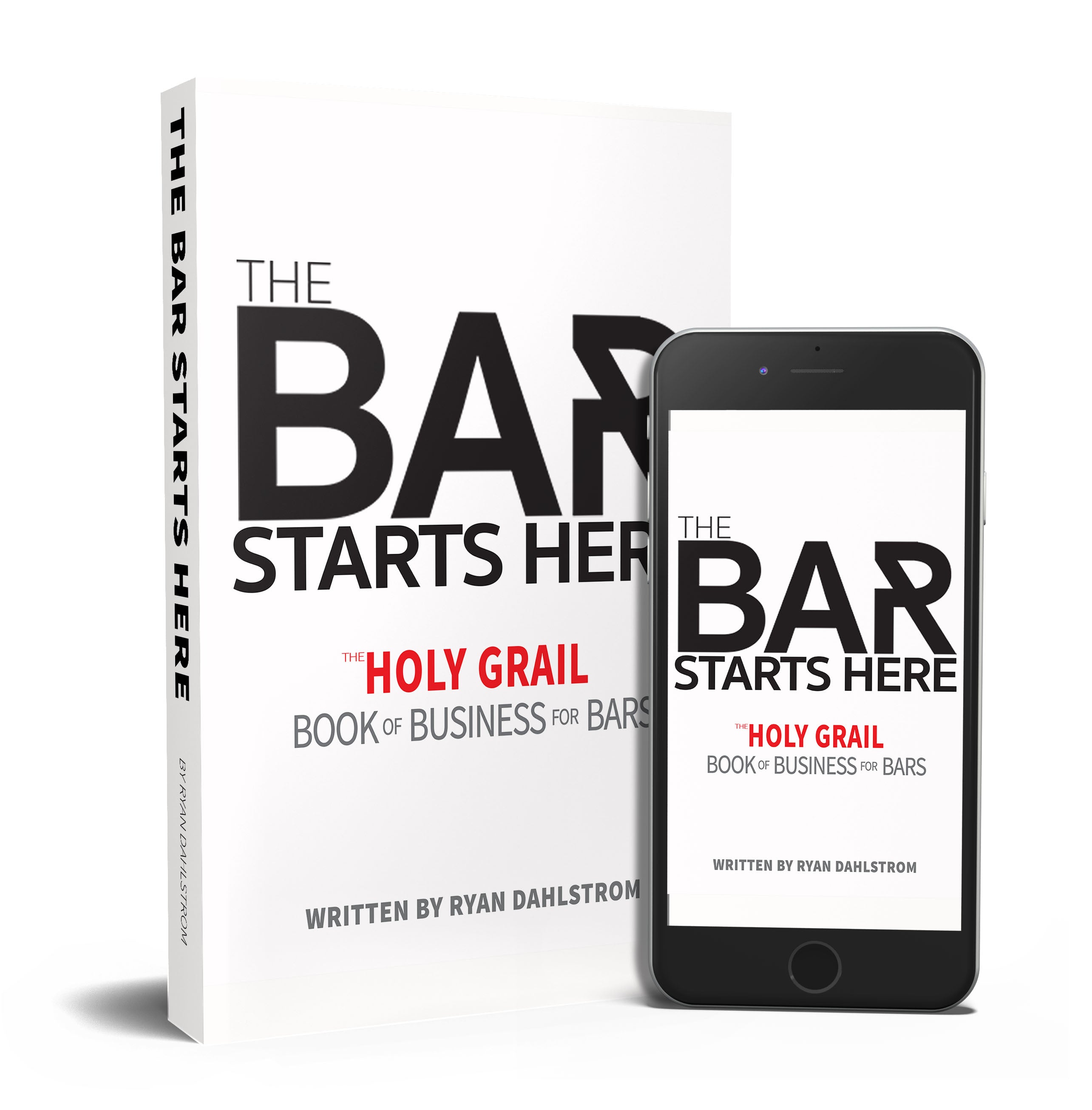 The Bar Starts Here
The Bar Starts Here is a book that every Bar Owner, Bar Employee and Bar Fanatic will relate to and enjoy. I've invested over 20 years worth of my
View details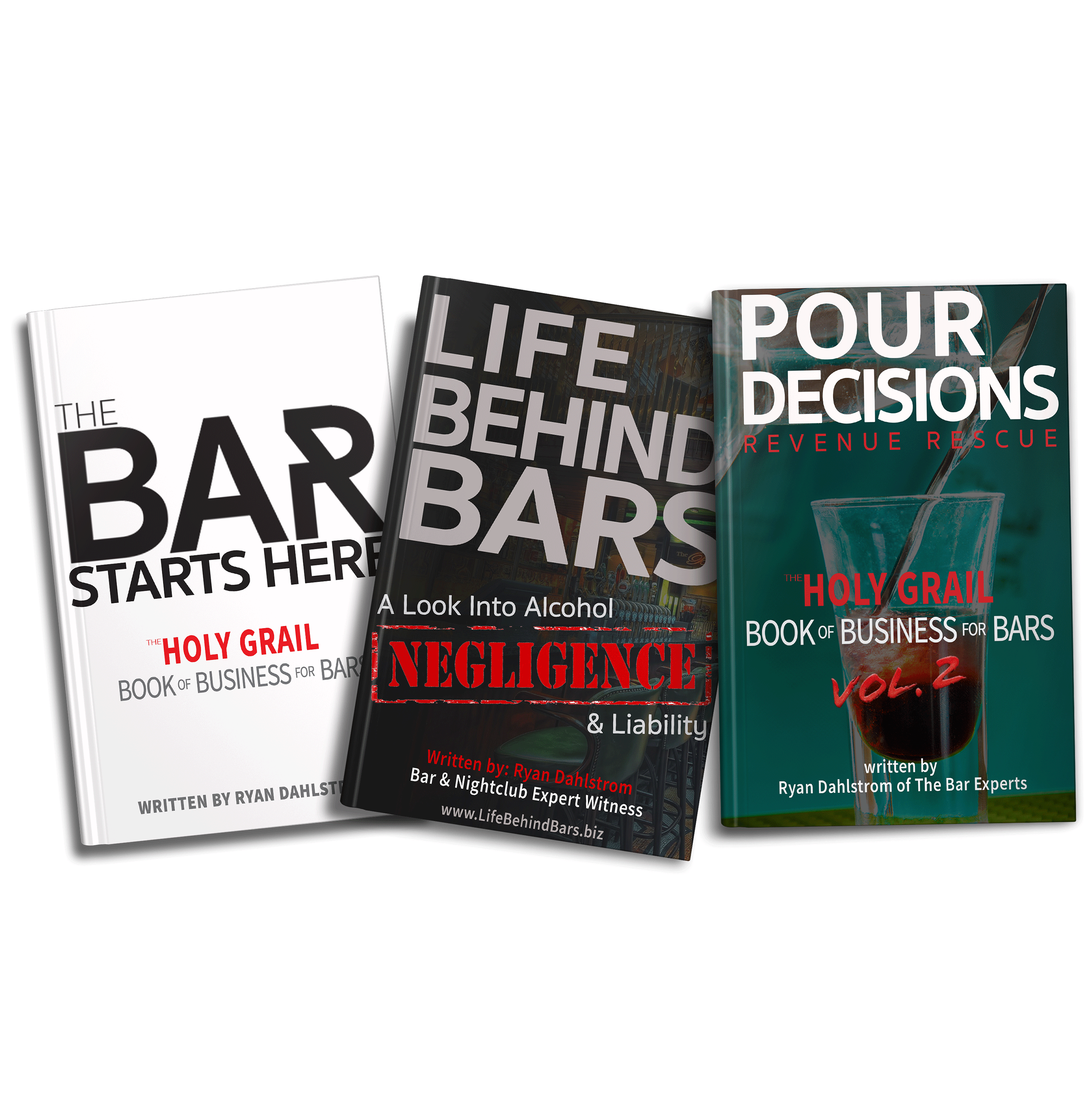 The Holy Grail Book of Business Volume 1-3
Unlock over 1,500 pages of amazing tools and insights that have long been kept secret by the top professionals of our industry. Lower your monthly operating costs by up to
View details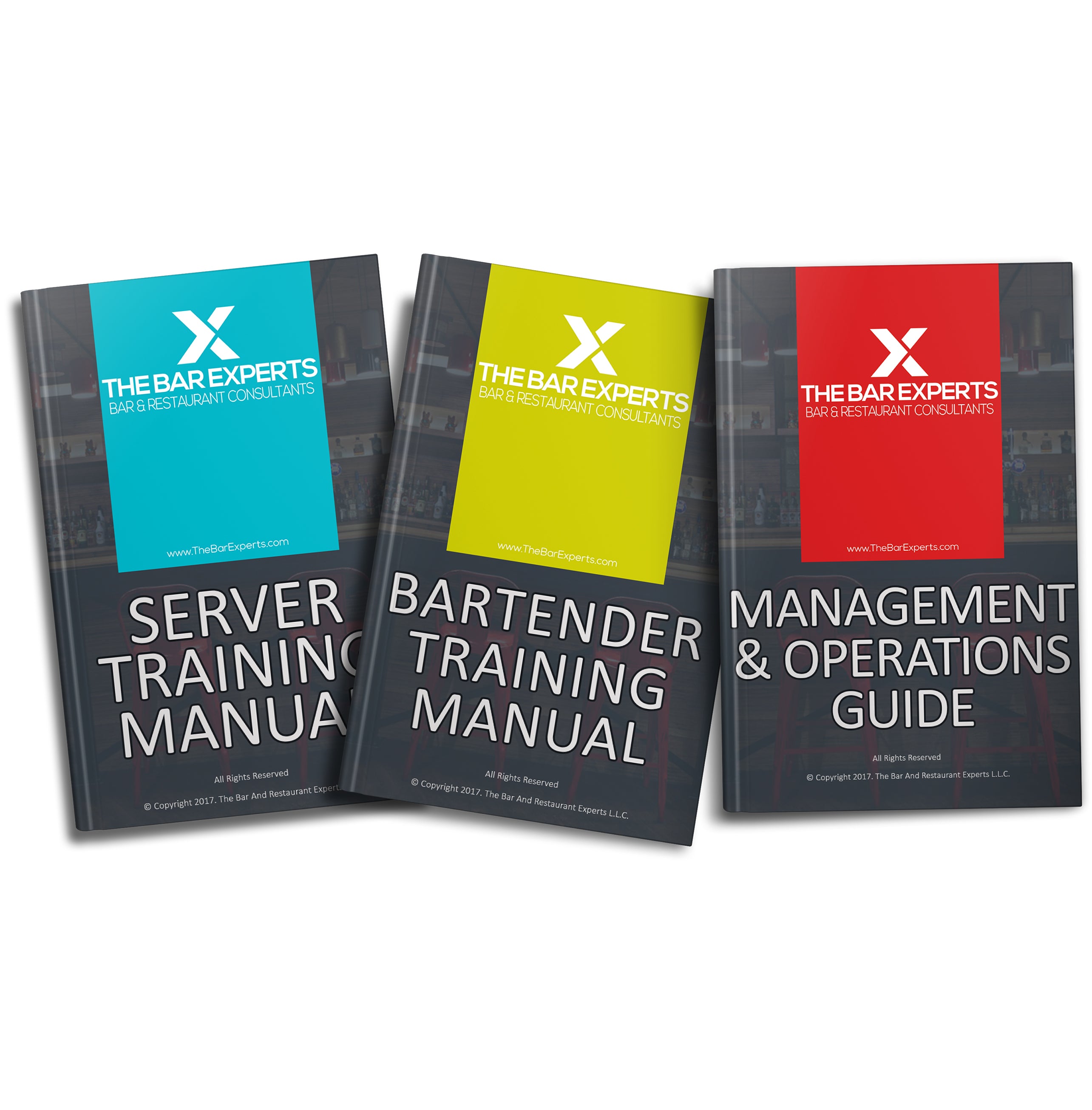 Custom Bar and Restaurant Manuals
Our team of Certified Consulting Experts will work with you and your team to develop and design custom training manuals that are specific to your businesses systems and operations.
View details
Bartender Training Manual – Table of Contents
INTRODUCTION

TRAINING & DEVELOPMENT
Acceptable Bartending Standards
Unacceptable Bartending Standards
Techniques Resulting in Termination
Three Strike Rules
Personal Appearance
Uniforms
Pro Active Bartending
Alcohol Consumption & Tolerance
Alcohol Awareness Policy
Awareness Sequence of Service and Response

WORKING THE BAR
Bartender Sequence of Service

Up Selling
Suggestive Selling
Terminology

CONDUCTING TRANSACTIONS
Register Operations
Payment Methods
Cash Handling Sequence
Credit Card Preauthorization
Credit Card Authorization for Total Amount
Guest Check Presentation, Delivery and Retrieval
Credit Card Tip Policy
Comps & Voids

PRICING STRUCTURE
WELL SET UP

BACK BAR SET UP
Bottle Placement Diagram

PREPARING DRINK ORDERS
Drink Making
Drink Service & Delivery
Bartender & Customer Transaction Times

ANATOMY OF A COCKTAIL
Glassware
Ice
Garnishes

RECIPES
Shot Recipes
Drink Recipes
Signature Drinks

SERVICE WELL

SHIFT RESPONSIBILITIES
Opening Shift
Mid Shift
End Of Shift
Service Well Deep Cleaning
Back Bar Cleaning
Weekly Cleaning
Health Department Compliance
Garbage Cans
Breaking Bottles

TIP POOL
CONCLUSION
TEAM WORK
INTEGRITY