undefined
THE BAR STARTS HERE

THE HOLY GRAIL BOOK OF BUSINESS VOLUME 1
THE BAR STARTS HERE
$99.99 - pdf copy
The Bar Starts Here is a book that every Bar Owner, Bar Employee and Bar Fanatic will relate to and enjoy.

This Holy Grail Book of Business for Bars is a one of a kind Interactive How To Guide that comes with Over 500 Pages of Operational Tools, Training Manuals and Guides, that you actually get to download & customize as your own.

I've invested over 20 years worth of my knowledge & experience into your success with The Bar Starts Here.

WHAT'S YOUR SUCCESS WORTH TO YOU?

The Power of Operating a Successful Bar, Is Now Available to Literally Hold in the Palms of your Hands with The Bar Starts Here.

Buy Now
THE NUMBERS DON'T LIE
Unlock amazing Tools and Insights that have long been kept secret by the top professionals of our industry. You can lower your monthly operating costs by up to 160% and more, by using our forensic analytic tools to dissect your variable costs and margins. Imagine what that can do to your annual bottom line profits.

YOU CAN'T LEARN TO RUN A BAR BY WATCHING TV
Whither you are building a venue from scratch, needing a complete overhaul, or just wanting to find a way to achieve those financial goals, you've always wanted. Our Start-Up Guides and Reverse Engineering experience, will guide you to success without interfering with your current operations. Were not in the business of shutting places down, where here to build the confidence and knowledge you need to succeed.

You can also unlock a complete On-Boarding package including; Job Descriptions, Job Duties, Interview Questionnaires, Opening and Closing Check Lists and everything else you need to help you raise the bar.

YOU GET WHAT YOU PAY FOR
How You Run Your Bar Is Your Business. How You Staff Treats Your Customers Will Make or Break You Business

The Bar Starts Here is the perfect way to Engage and Educate your staff.

Our training manuals and suggestive selling guides will build the confidence of your staff and empower them to provide that one of a kind experience you and your customers deserve.

As one of the top three non-financial motivators, 76% of employees want opportunities for career growth.
In 2016: 87% of millennials say professional development or career growth opportunities are very important.

A 300 Year Old Industry Built From Passion
WHEN YOU LOOK AT THE EVOLUTION of the Bar Industry over the past 300 years. It's inspiring to see how much this industry has overcome to survive this long.

Successful Bars, Taverns, Pubs have been around since the 1700's.

There is no such thing as an Unsuccessful Bar.

There are only Successful and Unsuccessful Bar Owners.

THE BAR STARTS HERE

THE HOLY GRAIL BOOK OF BUSINESS FOR BARS

The Bar Starts Here
Successful Bars, Taverns and Pubs have been around since the 1700's. So why are there so many failing bars all across the globe?

It's the decisions and the actions that we make as Bar Owners and Employees, that will either guide us through a thriving and profitable career or lead us down a path of missed opportunities and misfortunes.

Statistics show that in in 2011, there were 66,615 different Bars, Taverns and Nightclubs open in the United States alone. In 2016 that number dropped to down to 62,602. So why a 6% drop in the number of Bars in the United States? Lack of Knowledge is the #1 Reason why Bar Owners Close their Doors.

Bars Don't Fail. The People Running Them.

Don't Be Another Failed Statistic.

Purchase The Bar Starts Here and Hold The Power of Operating a Successful Bar, Literally in the Palms of your Hands.

Your Decision To Succeed is Only 1 Click Away

Buy Now
Here are a few of the Manuals & Guides that are included in The Bar Starts Here;
Bartender Training Manual

Server Training Manual

Sequence of Service

Detailed Menu Item Costing

Inventory Management

On Boarding Package

Forecasting Workbook

17 Week Path to Opening

Labor Report & Pay Scale Formula

Business Plan

Employee Handbook

P&L Flash report

Cash Handling Procedures

POS Sample Screens

Security Manual

Luca L. Balestrieri
Restaurant & Hospitality Expert
Ryan is the consummate bar consulting professional, as he knows how to put everyone at ease the moment he enters the room.

He possesses strong group communication skills, which are pivotal in his business consulting career, his knowledge and his concise approach make his work much more valuable to clients. I highly recommend getting a copy of the Bar Starts Here in which he provides you with the essential knowledge anyone needs to start and operate a successful bar. Ryan should be your next business consultant and I would be more than happy to answer any questions you may have.

Thank you Ryan for sharing 25 years of invaluable knowledge.
Mohamed Mohey Eldien
Operations Manager at Hard Rock Cafe International
It's rare that you come across standout talent like Ryan, I so impressed by The Bar Starts Here, very professional, covering all details regarding bar managing, training, and control.

Thank you Ryan
Preston Rideout
Author of Cocktail Currency
Special Thanks to Ryan Dahlstrom, your book The Bar Starts Here paved the way for me to write and release Cocktail Currency.
Here are some of the companies that have purchased The Bar Starts Here
Westgate Resorts – 25 Locations Westgate Resorts is an American Florida-based timeshare resort firm founded by David A. Siegel in 1982.

Darden Restaurants – more than 2,105 restaurants, in all 50 united states . Darden Restaurants, Inc. is an American multi-brand restaurant operator that owns eight casual dining restaurant chains: Olive Garden®, LongHorn Steakhouse®, Cheddar's Scratch Kitchen®, Yard House®, The Capital Grille®, Seasons 52®, Bahama Breeze® and Eddie V's®

Disco Designers – Has designed more than 400 Nightclubs including Best Club Of The Year 2012 Bulgaria.

Maravilla Los Cabos – Luxury Residential Community in Cabo San Lucas Mexico.

Westmont Hospitality Group - founded in 1975 and now one of the largest privately-held hospitality organizations in the world.

Conrad Hotels & Resorts is an international brand of luxury hotels and resorts owned and operated by Hilton Worldwide
Locations Include:

United States
• Conrad Miami located inside Espirito Santo Plaza
• Chicago
• Indianapolis
• Miami
• New York City

México
• San Luis Potosí

Uruguay
• Conrad Punta del Este
• Punta del Este

Asia Pacific
• China
• Beijing
• Dalian, Liaoning
• Haitang Bay, Sanya, Hainan

Hong Kong
• Pacific Place, Hong Kong Island

India
• Pune

Indonesia
• Bali

Japan
• Minato, Tokyo

Korea
• Yeongdeungpo District, Seoul

Macau
• Cotai Strip, Cotai

Maldives
• Rangali, Maldives


Philippines
• Conrad Manila (Pasay)

Singapore
• Conrad Centennial Singapore

Thailand
• Bangkok
• Koh Samui

Europe
• Conrad Istanbul Bosphorus

Ireland
• Dublin

Portugal
• Almancil

Turkey
• Conrad Istanbul Bosphorus

United Kingdom
• London

Middle East and Africa
Saudi Arabia
• Makkah

Egypt
• Cairo

South Africa
• Knysna

United Arab Emirates
• Conrad Dubai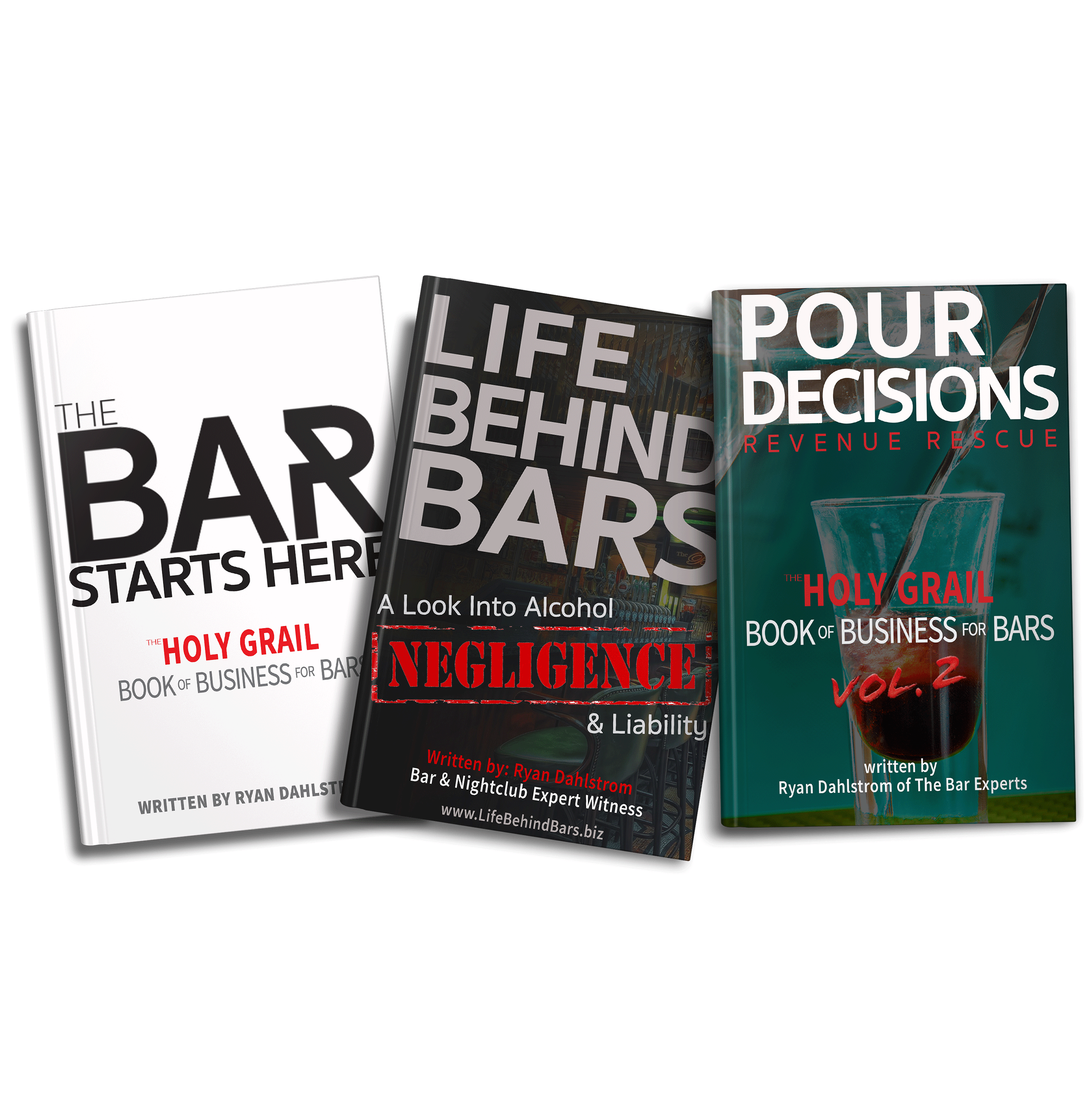 The Holy Grail Book of Business Volume 1-3
The Bar and Restaurant Experts
Unlock over 1,500 pages of amazing tools and insights that have long been kept secret by the top professionals of our industry. Lower your monthly operating costs by up to 160% and more.
Don't Be Left Behind. Your Competition Is Already Placing Their Order.
View details